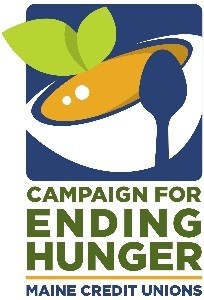 Last week, some members from management had the privilege of delivering donation checks to some AMAZING organizations as part of our 2020 Campaign for Ending Hunger. (covid compliant).  
Credit unions across Maine are dedicated to making a difference in their communities and collectively participate in the Maine Credit Unions' Campaign for Ending Hunger. The Campaign has raised over $9.4 million since 1990 – $832,333 in 2019 alone – with 100% of all funds raised going to organizations in Maine fighting food insecurity.
This year, thanks to the efforts of employees who managed fundraising efforts such as the Bowling Tournament to End Hunger, Dirigo made it's largest donation ever, $34,543.00!! This was split between 19 different non -profit organizations that have ending hunger missions.  We are so proud to help the communities we serve in this way.