Business Checks and Payroll Services
Payroll Services

As a business owner, managing your own payroll and HR can take time away from important activities such as driving revenue and growth — and even put you at risk of fines and penalties if you make a mistake.
That's why we've teamed up with Paychex, Inc. to give you an affordable, full-service option for outsourcing payroll, HR, and employee benefit administration. Paychex provides payroll services, human resources, and benefits outsourcing to more U.S. businesses than any other company.
Ready to find the right solution for your business? Get started today.
Dedicated, Expert Support
You'll have the option to work with a dedicated payroll specialist, plus 24/7 support from highly trained, U.S.-based specialists.
Check Options

We offer a variety of business products at an affordable cost. Taking more work out of your work. If you're just getting started, the best way to get started banking is with our Business Checks ValuePack. Choose from a variety of check styles and colors offered through our check partner Harland Clarke.
STARTER PACKAGE
Order your checks online from Harland Clarke, our preferred provider.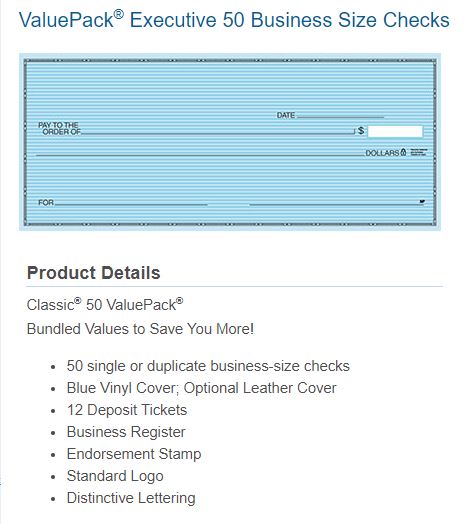 Secure, Fast Ordering – Ordering checks online from Harland Clarke is as safe and secure as ordering them in person or over the phone. The site is Verisign secure and TruSecure certified, so your transactions  and account information are safe and completely confidential.
To speak with a Business Check Solutions Specialist call Phone: (800) 503-2345 Hours: Monday – Friday, 6 AM – 9 PM  and Saturday, 6 AM – 6 PM